PrimeFenris in rare Bilateral Agreement with Fenris SRO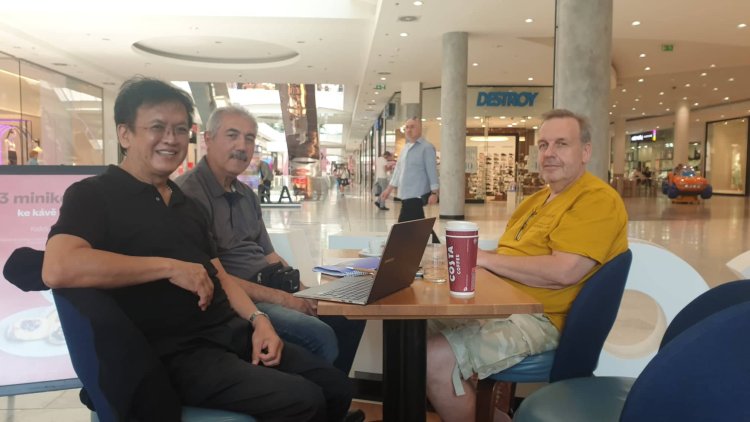 Corporate Board deciding the future of Fenris
October 20, 2021 - Manila, Philippines. -
PrimeFenris in a rare Bilateral Agreement with Fenris SRO, Czech Republic to develop development landmark projects in the Philippines. Fenris is a granite quarry company that you see in many iconic landmarks in the Czech Republic, Poland, and Austria.
Pandemic-driven marketing presentations were prepared to incorporate previously presented by Mercantile BD to Noubikko, CEO of RPConnect that will change the landscape of how Fenris will do business offshore. The concept is being used in Prime Fenris, Philippines which will be used to implement the San Guillermo Project.
Revisions were made for before Investors, insurers, and wealth platforms managers to make them go back to their drawing boards to secure investment opportunities and aggressive economic trends.
San Guillermo is a real estate development project initiated by Dantru Development Corporation headed by Ren Sibonga, and Prime Fernis headed by Duane Gentozada, Engineers with extensive track records. The Project is based on a community participation program where locals are invited to participate and be part of its ownership.
While sustainability is the prime key component all measures have been taken into consideration because this pandemic has taught us a vulnerable economy that can do sour in a split of time.

A bilateral Agreement with Fenris SRO is vital in the economic growth, innovation, and creation of decent jobs. These are tasks that are largely based on concerns and efforts to curve economic uncertainty to bounce back.
The financial mood has not made up all the ground to entice the market People just want to hope that economic constraints ease, so there remains a great deal of certainty as to how business and trade return to normal functioning. Fenris and the San Guillermo Complex are doing just that.